---
INFO
WITHOUT WHEELS, YOU ARE NOT GOING ANYWHERE. So why not have the best looking ones around? No matter what style, finish, or application, we have you covered.
CUSTOM. RACING. FORGED. TRUCK. SUV. LUXURY. CLASSIC. RETRO. OFF-ROAD. MUSCLE CAR. FLOATERS. DUALLY. CAST. FLOW FORM. FACTORY. STEEL. ATV. UTV. CHROME. BLACK. CUSTOM COLOR. Let us help you choose from the many different options out there. Questions about fitment? Need recommendations on a style or brand? Get in touch with us today, and we can help you decide!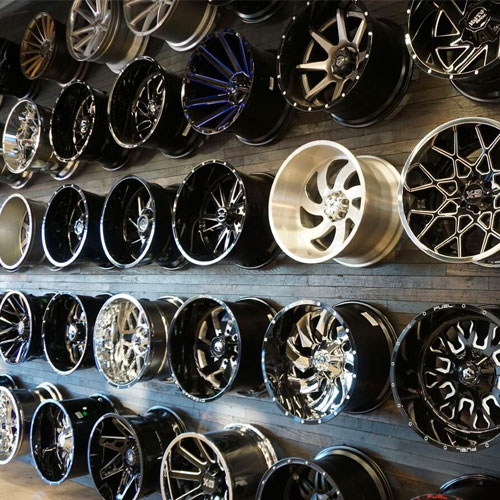 ---
A FEW OF THE BRANDS WE SELL...
AMERICAN FORCE
AMERICAN RACING
ASANTI
BALLISTIC
BLACK RHINO
BLACK ROCK
CRAGAR
DICK CEPEK
DROPSTARS
DUB
FOOSE
FORGIATO
FUEL OFFROAD
GEAR ALLOY
HARDCORE OFFROAD
HELO
HOSTILE
KMC
KONIG
LEXANI
MICKEY THOMPSON
MOTEGI
MOTO METAL
NICHE
PLATINUM
RBP
ROTIFORM
SAVINI
SPECIALTY FORGED
TIS
TSW
VERSANTE
VOSSEN
XD SERIES
WELD
MORE...
---